At one point we had 122 or 153 airplanes on the ground, but the EAA folks were too busy to keep count all day. Here's a panoramic from Saturday, August 2nd, 2014 and two guests that should probably be together in a children's movie.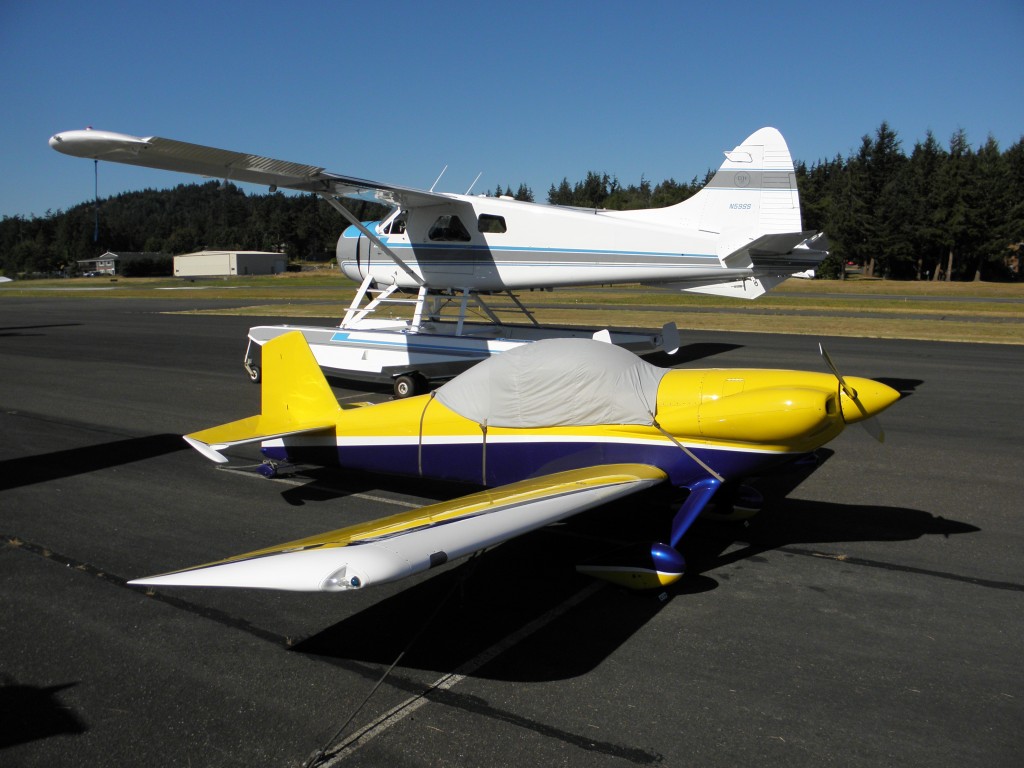 If you missed the chance to see Island Air's Brand-Spanking-New Air Ambulance Caravan…It's apparently the first in the country, and one of only three that are instrument certified (all three owned by Island Air). If you've followed the controversy at all, this is a real asset to have in the islands.
As the fly-in winds down, there is now plenty of space for parking and camping. This guy probably doesn't camp, but here's a a smokin' hot Piaggio Avanti landing for the fly-in. If you visit, you'll be in good company.
Poster above links to the EAA website at http://eaa937.wordpress.com
EAA Chapter 937 is looking for volunteers for the Fly-In. See here for details.
The Fly-In is held every year on the first weekend in August at the Eastsound Airport.  Guests arriving by airplane are welcome to camp 'under the wing' in our grass tie-down area.  We have a shower and toilets nearby.  If you would like a more refined stay, our quaint village is within walking distance and has many fine food and lodging establishments.
The EAA 937 will build a complete agenda and there will be arrangements for food and entertainment.  We also waive tie-down fees during the Fly-In.
For further information contact OrcasChapterEAA@gmail.com or Dwight Guss at
317-5970 or Gil Blinn at 376-6579.
For the Facebook generation, there is a FB Group page here