At one point in 2014,  we had 122 or 153 airplanes on the ground, but the EAA folks were too busy to keep count all day. Here's a panoramic from Saturday, August 2nd, 2014 and two guests that should probably be together in a children's movie.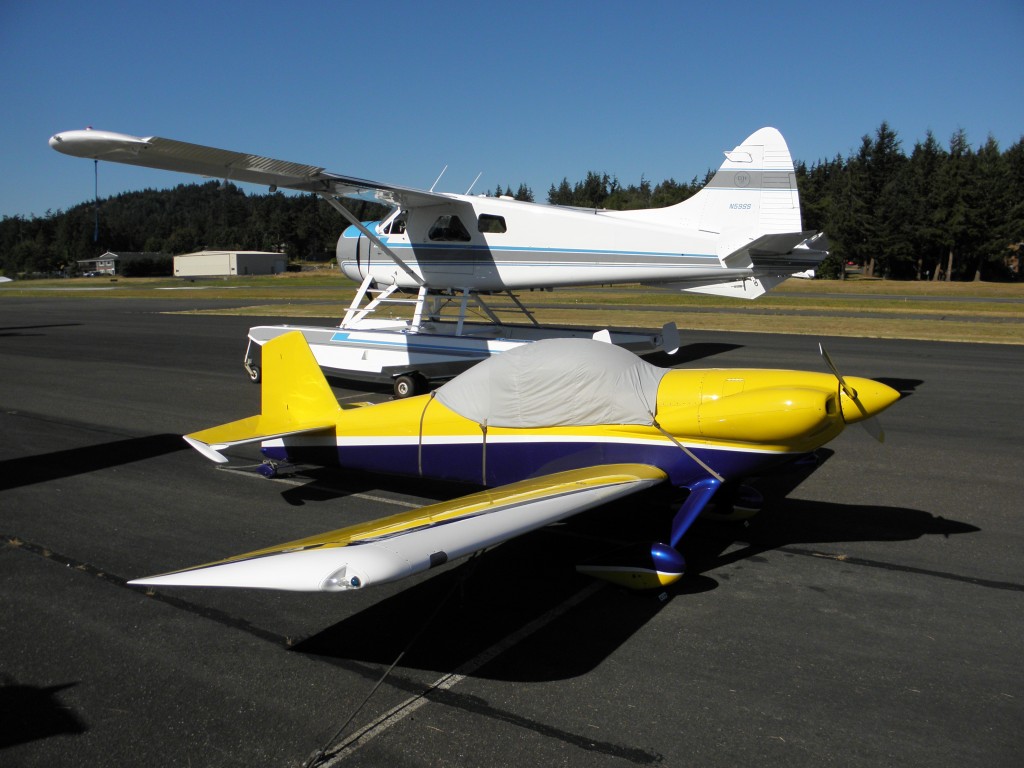 The EAA website is at http://eaa937.wordpress.com
The Fly-In is held every year on the first FULL weekend in August at the Eastsound Airport (For 2018, that is August 3,4,5 !!!).  Guests arriving by airplane are welcome to camp 'under the wing' in our grass tie-down area.  We have a shower and toilets nearby.  If you would like a more refined stay, our quaint village is within walking distance and has many fine food and lodging establishments.
The EAA 937 will build a complete agenda and there will be arrangements for food and entertainment.  We also waive tie-down fees during the Fly-In.
For further information contact OrcasChapterEAA@gmail.com or Dwight Guss at
317-5970 or Gil Blinn at 376-6579.
For the Facebook generation, there is a FB Group page here